The community of Africville was a small close-knit African Nova Scotian community located on the shores of the Bedford Basin. Built by the descendants of the Black Loyalist and the Black Refugees who came to Nova Scotia in the late 1700s and early 1800s. The Church was the centre of the community which included a school, post office, and a number of stores and businesses owned by residents. Throughout the history of Africville, unhealthy and unwanted institutions were placed within and around the community, deteriorating land values and quality of life.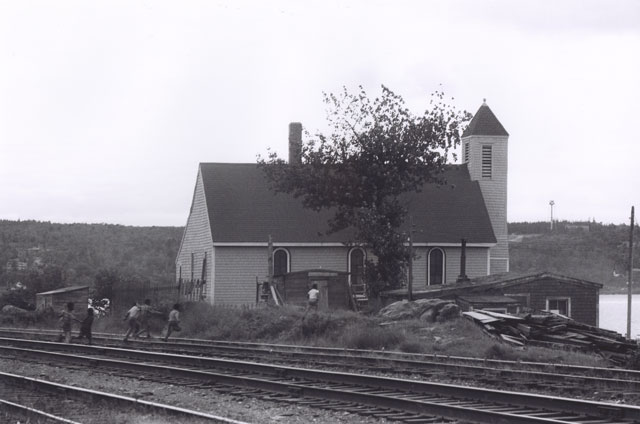 The Canadian National Railway track cut directly through the community, the Infectious Disease Hospital and Rockhead Prison were built just outside of Africville. The city open dump discarded everything including toxic waste and was placed just metres away from homes. 
In the 1960s the community was systemically destroyed in the name of "urban renewal", including the Seaview Baptist Church which was demolished in the middle of the night in 1967.  Residents were removed and many did not receive proper compensation for their home and land. Since the Formation of the Africville Genealogy in1983, former residents and descendants gather every summer on the land for an annual reunion.
In 2002, Africville received the National Historic Site designation. 2004, the United Nations declared the treatment and destruction of Africville a crime against humanity. In 2010, Africville received an official apology from the Halifax Regional Municipality.
Today a replica of Seaview Baptist Church stands on the land as the Africville Museum. Inside the story of Africville and its people are kept alive with artifacts, interpretive devices and often special guests who offer first-hand accounts of life in Africville.
Video
Remember Africville
Remember Africville, provided by the National Film Board of Canada
Interview with Shauntay Grant
Africville Easter Service – 150 Forward